FROM 1930 TO 1960
In the thirties, Léonce Delest a résinier Landais, decided to settle with his wife Jeanne on a lip of sand at the south edge of Biscarrosse North Lake (Sanguinet-Cazeaux Lake).
It is in a wooden shack he began selling soup, drink aniseed and we drowned with water drawn from the lake. In the kitchen a pig led the dance. Jeanne and Léonce Delest existed in this lakeside universe. It was the time before. Another time.
Their daughter married Pierre Léoncia Meurice, air traffic controller. Both decided in 1957 to build the hotel "La Caravelle" in this place, heavenly, but so isolated at the time, where nothing was simple, the road was then a dirt road. Pierre gave it this name in honor of the travel, the sea, and boats. The hotel Logis de France became one star.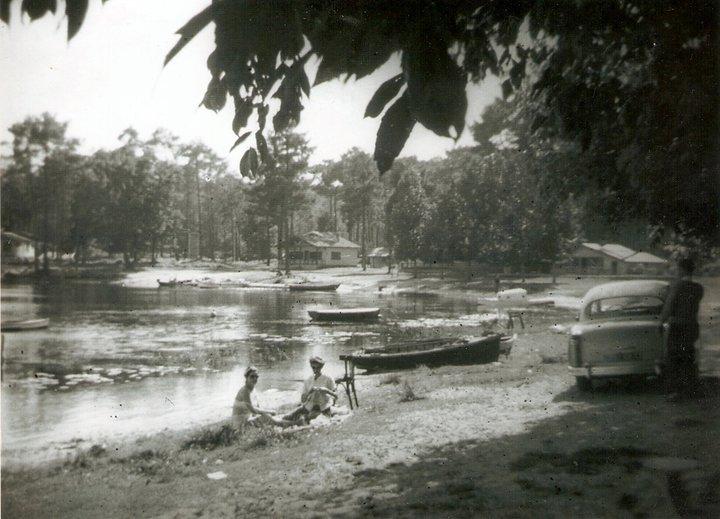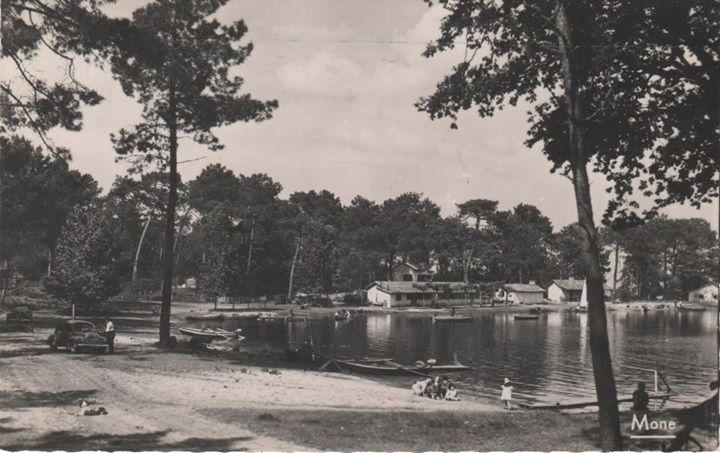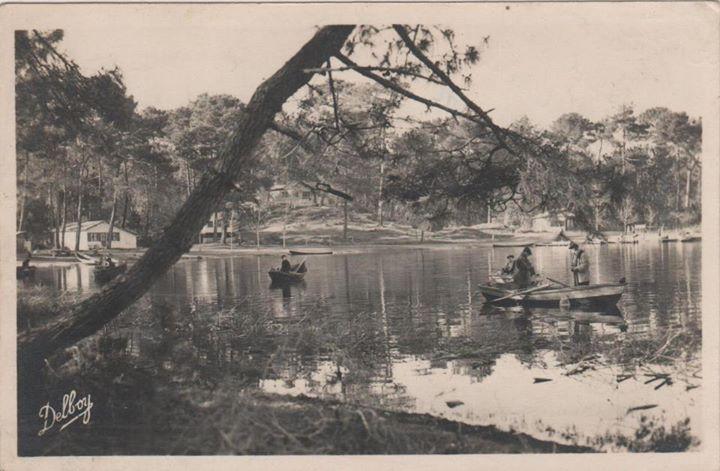 TO THE 21ST CENTURY
In 1983, the disappearance of Pierre, Nicole, their daughter, led her husband, Joel Charlotteaux in the adventure. They adjusted and improved the existing. Today, "La Caravelle" has become a romantic hotel, 2 stars, remained Logis de France. It feels a little at home. It is located in a green setting, close to the water. The environment has been wonderfully preserved. The rooms, extended by balconies or terraces, offering a magnificent view of the lake and a green park. For relaxation a nice terrace and a solarium are available. Golf settled nearby, as well as trade-related boating.
The dynasty continues its path … Nicole and Joel have two daughters, Marion and Vanessa. They help their parents and carry on the tradition. Regulars have seen them grow.
Since 2006
On November 3, 2006, after the summer season, Léoncia Meurice, the founder left discreetly … She left the place she loved so much. She was 86 years old. She was able to infuse his descendants a sense of true values, responsibility, love and work. They promised to teach them the youngest born Emma, the child of Marion. It also love "La Caravelle" and Bay Ispe Biscarrosse, the most beautiful places …
The daughter of Jeanne and léonce Delest, leaves his line to continue the task that was so passionate, until the last day of his life: "La Caravelle".